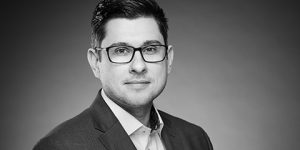 Patent attorney, Master in chemical engineering technology
He graduated from the Department of Chemistry at the Warsaw University of Technology, majoring in two fields — Technology of Solids and Synthesis, Catalysis and High Temperature Processes. He prepared his engineer's, as well as his master's thesis, both in the field of nanotechnology, at the Institute of Physical Chemistry of the Polish Academy of Sciences. Before joining WTS Patent Attorneys team, he had been a trainee in the area of industrial property law at the patent firm BSJP Kwestarz where he had been responsible for conducting patent search and preparing patent applications. 
He has completed his patent attorney-traineeship at the Polish Chamber of Patent Attorneys. In September 2020 he passed his patent bar exam.
In WTS Patent Attorneys he specializes in patent search and preparing patent applications, mainly in the domain of chemistry, pharmacy, materials engineering and nanotechnology.