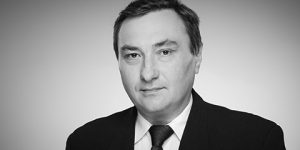 Specialist, MSc Electronics Engineer
He graduated from the Warsaw University of Technology, the Faculty of Automation and Computer Science of the Electrical Department . He gained he`s professional experience in Wincor Nixdorf international corporation as the banking self-service systems expert. He participated in many implementations of both, new and existing technologies and systems for Polish banking and retail markets. Moreover, he took part in the research and development of the self-service systems for those markets. He was  responsible for substantive and technical support as well as coordination of operations in various company's departments.
In WTS Patent Attorneys Warsaw department he`s main responsibility is a substantive verification of the translations of patent descriptions in the field of mechanics, electronics and software.