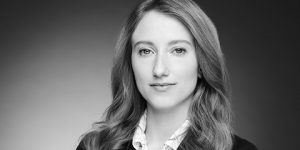 Validation specialist, translator
She graduated from Radboud University in Nijmegen in the Netherlands with a Master degree in English Language and Linguistics.
During her internship she has investigated the phenomenon of Polish-English code-mixing under the guidance of prof. Pieter Muysken.
She has been working at WTS Rzecznicy Patentowi since 2020, where she is responsible for coordinating the procedure of validating European patents in Poland. She deals with preparation and  translations of patent documentation. She is also responsible for cooperation with translators and proof-readers, as well as, correspondence with English-speaking clients.
She speaks English and has a basic knowledge of Dutch and Italian.