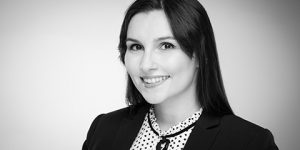 Validation specialist, translator
She graduated from the University of Environmental and Life Sciences in Wroclaw, Faculty of Life Sciences and Technology with a degree in Environmental Protection and from the Philological School of Higher Education in Wroclaw with a translation specialization.
She has been working in WTS since 2016, where she is responsible for coordinating the procedure of validating European patents in Poland. She deals with preparation and translation of formal, legal and patent documentation. She is also responsible for cooperation with translators and proof-readers and correspondence with English-speaking clients.
She speaks English and has a basic knowledge of Spanish.