Our Team / Patent Attorneys
Piotr Adamczyk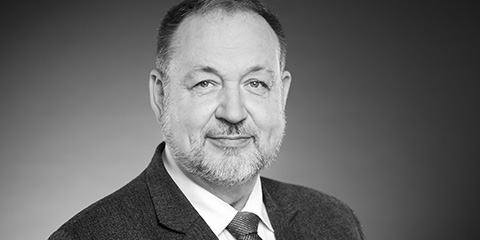 a mechanical engineer, a very experienced Polish and European patent attorney
Mr. Adamczyk is a mechanical engineer, a very experienced Polish and European patent attorney having over twenty years of practice in the profession. He has also the right to appear before the European Union Intellectual Property Office (EUIPO).
He graduated from the Faculty of Power and Aeronautical Engineering at the Warsaw University of Technology, Centre for International Intellectual Property Studies (CEIPI) at the University of Strasbourg, and postgraduate studies of Industrial Property Law at the University of Warsaw.
He is a patent attorney with a comprehensive patent practice encompassing counseling, Polish and European patent prosecution, and patent disputes. He has advised domestic scientific institutes and SMEs to companies listed on the Polish stock exchange.
Mr. Adamczyk practice includes advising on patent protection strategy, patent clearance, and patent portfolio analysis. He handles Polish and European patent prosecution, as well as patent invalidation proceedings in Poland.
At WTS Patent Attorneys he specializes in protecting technical solutions in the field of mechanics and electrical engineering and in conducting comprehensive patent search.
Mr. Adamczyk is a member of the Polish Chamber of Patent Attorneys and a member of the Patent Attorneys Association.
He speaks Polish, English and Russian.