Our Team / Specialists and Paralegals
Paulina Baleja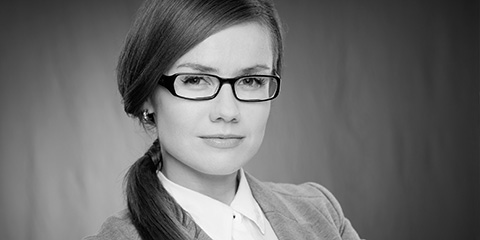 Paralegal, specialist in validations, manager of translators team
She graduated from the Philological School of Higher Education (WSF). In WTS Patent Attorneys Law Office, where she has been working since 2009, she deals with the preparation and verification of the translation of formal, legal, and patent documentation. She is also responsible for reviewing and editing translation and correspondence with English-speaking clients. Moreover, she coordinates the course of the procedures connected with the validation of European patents in Poland.
Currently, she is preparing for the exam for a certified translator.
She speaks English and German.