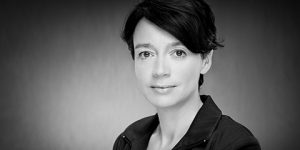 Agnieszka Śnieżko is a partner and co-founder of WTS Patent Attorneys, a lawyer, as well as a Polish and European patent attorney specialising in trade mark law, competition law and contract law.
She graduated from the Faculty of Law of the Catholic University in Lublin. She was employed at the largest Warsaw patent firm for industrial property protection, initially as a specialist, then as a patent attorney.
In 2001 she began her PhD studies at the Law Institute of the Polish Academy of Sciences in Warsaw. She obtained a scholarship from the Max-Planck-Institute and was a scholarship holder at the Max Planck Institute of Industrial Property Protection and Tax Law in Munich.
As the founding partner of WTS Patent Attorneys, she has many years of experience in representing clients in all matters and proceedings related to registered trademarks, i.e. procedures for registering changes in and renewals of trade marks, litigation and expiration proceedings before the Polish Patent Office, proceedings before customs authorities based on WTO regulations, as well as civil and penal court proceedings based on Trademark Law and Unfair Competition Law.
She is also involved in preparing and filing trademark applications and matters concerning industrial designs. She is a member of the Polish Chamber of Patent Attorneys, a founding member of the Society of Innovation and Licensing and, since 2002, has been a member of the board of the Licensing Executives Society of Poland. She speaks English, Polish and German.