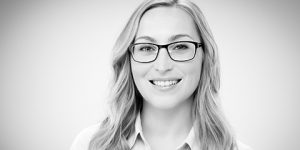 Patent Paralegal, M.Sc. in biotechnology
She graduated from the Wroclaw University of Technology, the Department of Chemistry, Faculty of Biotechnology. During her studies she participated in a research program in Belgium. She worked for Pharmaceutical and Research Plant in Sosnowiec as a specialist of the quality control and management department as well as by the medicinal product authorization.
She has been working in Wroclaw WTS Patent Attorneys office since January 2014, where she is responsible for a substantive verification of the translation of patent descriptions in the field of biotechnology and pharmacy as well as for the correspondence with regard to the proceedings before the Patent Offices.
She speaks English and German.