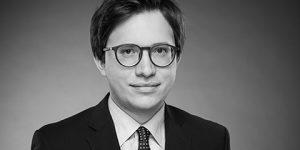 Lawyer, PR Specialist
In 2019 he graduated from University of Wroclaw (Faculty of Law, Administration and Economics) where he obtained his Master of Law degree. Currently he is pursuing his studies as a PhD candidate in the Department of International and European Law.
He joined WTS in January 2020. Maciej is responsible for coordinating our marketing and publishing activities.
Proficient in English and French.