Anna Gdula, Andrzej Witek, and Rafał Witek at the FICPI World Congress 2022
From 26 to 30 September the annual edition of the FICPI (International Federation of Intellectual Property Attorneys) World Congress will take place in Cannes. Patent attorneys and IP lawyers from all over the world will come to Côte d'Azur. Of course, the representatives of our firm will also be there: Anna Gdula, Andrzej Witek, and Rafał Witek, partners at WTS, will participate in the event.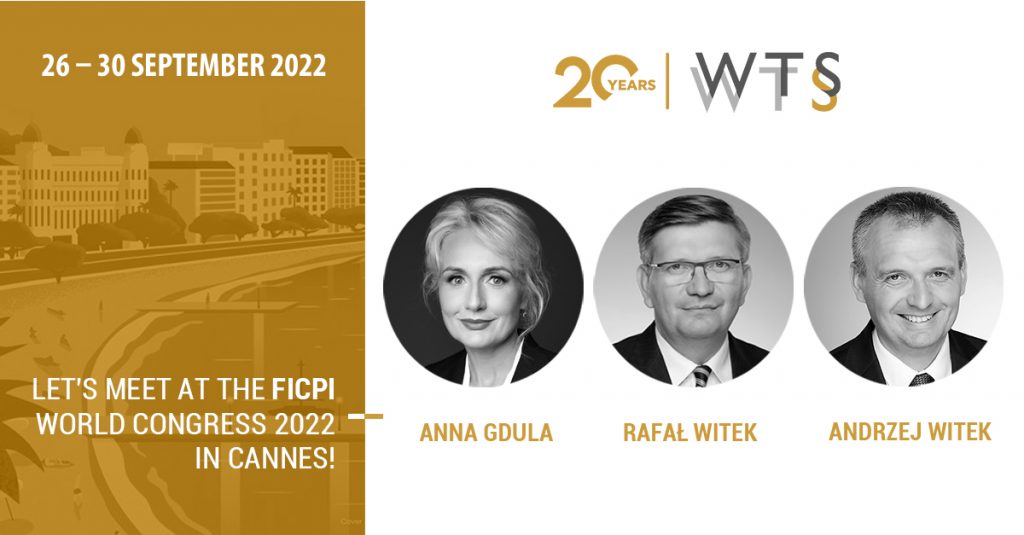 The program of the congress appears very interesting: the organizers have planned speeches by prominent experts, numerous debates, and workshops. Among the subjects covered there will be such current issues as training patent attorneys in the 21st century, the digitization of the procedure before courts in IP cases and patent offices, as well as the launch of the Unified Patent Court.
The organizers have also arranged for a number of social events to take place in a stunning scenery of the French Riviera that will allow the attendees to engage in networking.
We invite the participants of the congress to meet Anna, Andrzej, and Rafał!