Anna Gdula, Andrzej Witek, and Rafał Witek at the FICPI World Congress 2022
From 26 to 30 September the annual edition of the FICPI (International Federation of Intellectual Property Attorneys) World Congress took place in Cannes. Patent attorneys and IP lawyers from all over the world came to Côte d'Azur. Of course, the representatives of our firm were also be there: Anna Gdula, Andrzej Witek, and Rafał Witek, partners at WTS, attended the event.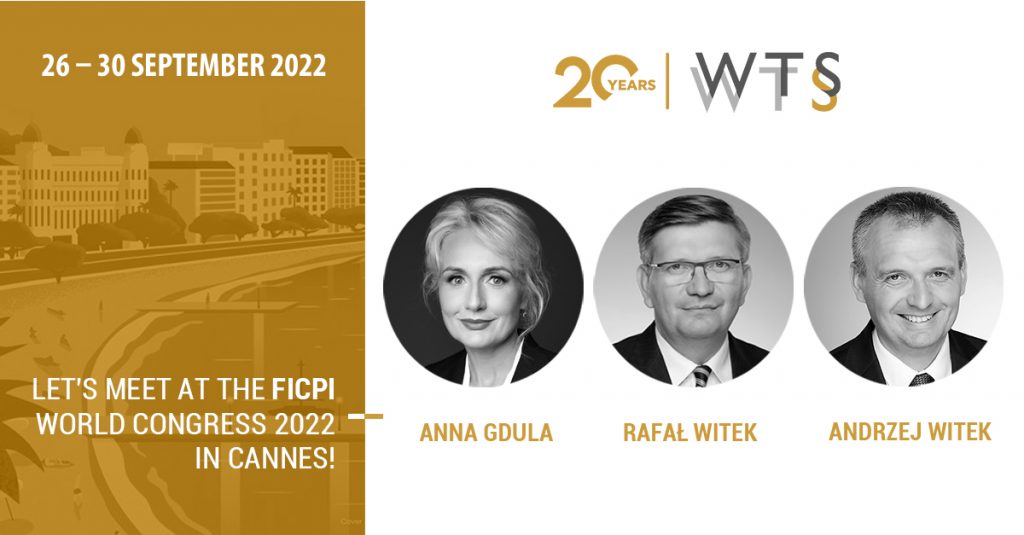 The timely selection of topics covered during panels in combination with an attractive program of social events guaranteed an unforgettable experience. 
Anna, Andrzej, and Rafał took part in many fruitful meetings with their foreign partners which provided an excellent opportunity for exchanging knowledge. In conference rooms, as well as in corridors of the congress center, fascinating debates were held on a number of important issues, such as education of patent attorneys and the upcoming launch of the Unified Patent Court. 
Patent attorneys could engage in networking while exploring the charms of the region. They participated, i.a, in a festive banquet in Mougins and admired works of Picasso in a museum in Antibes. Some of them, the members of the IP Crank club — including Andrzej — commenced their participation in FICPI with mountain biking on Alpine trails. 
We are already looking forward to the next year's edition which is supposed to take place in London.