Anna Gdula and Rafał Witek at the 2022 AIPPI World Congress
From 10 to 13 September, the annual edition of the World Congress of the International Association for the Protection of Intellectual Property (AIPPI) took place in San Francisco. The partners at our firm, Anna Gdula and Rafał Witek, attended the event.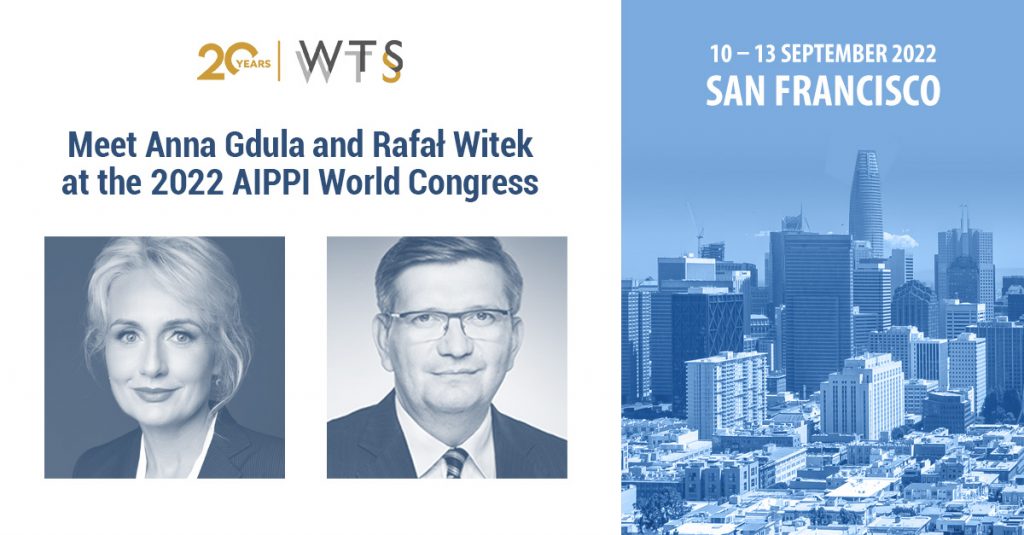 A long-awaited return to the on-site form of the Congress after the break caused by the pandemic was an unquestionable success. Anna and Rafał took part in many fruitful meetings and inspiring conversations with patent attorneys from all over the world.
The organizers of the event prepared a rich program encompassing plenary sessions and discussion panels dedicated to current issues in IP law. The participants dealt with such subjects as the NFT, patent linkage, the impact of the pandemic on the IP law, and were given an opportunity to participate in workshops dedicated to the Unified Patent Court whose launch is now imminent. 
A number of special social events were also hosted. A particularly lasting impression was made by a cultural evening in the California Academy of Sciences, one of the world's largest natural history museums. The organizers astonished the participants with an idea for a closing dinner which was Prohibition era-themed and was held in the historic Hibernia Bank Building. 
We are already looking forward to the next edition of the AIPPI Congress which will take place next year in Istanbul.