Germany ratifies the Unified Patent Court Agreement
On the 17th of February, German government ratified the Unified Patent Court Agreement. Therefore, the last of the conditions upon which the launch of the UPC had been dependent was fulfilled.
The Court will be ready to receive its first cases starting from the 1st of June 2023, while as early as on the 1st of March the so-called Sunrise Period will begin, during which holders of European Patent will be able to opt-out their patents from the UPC's exclusive competence.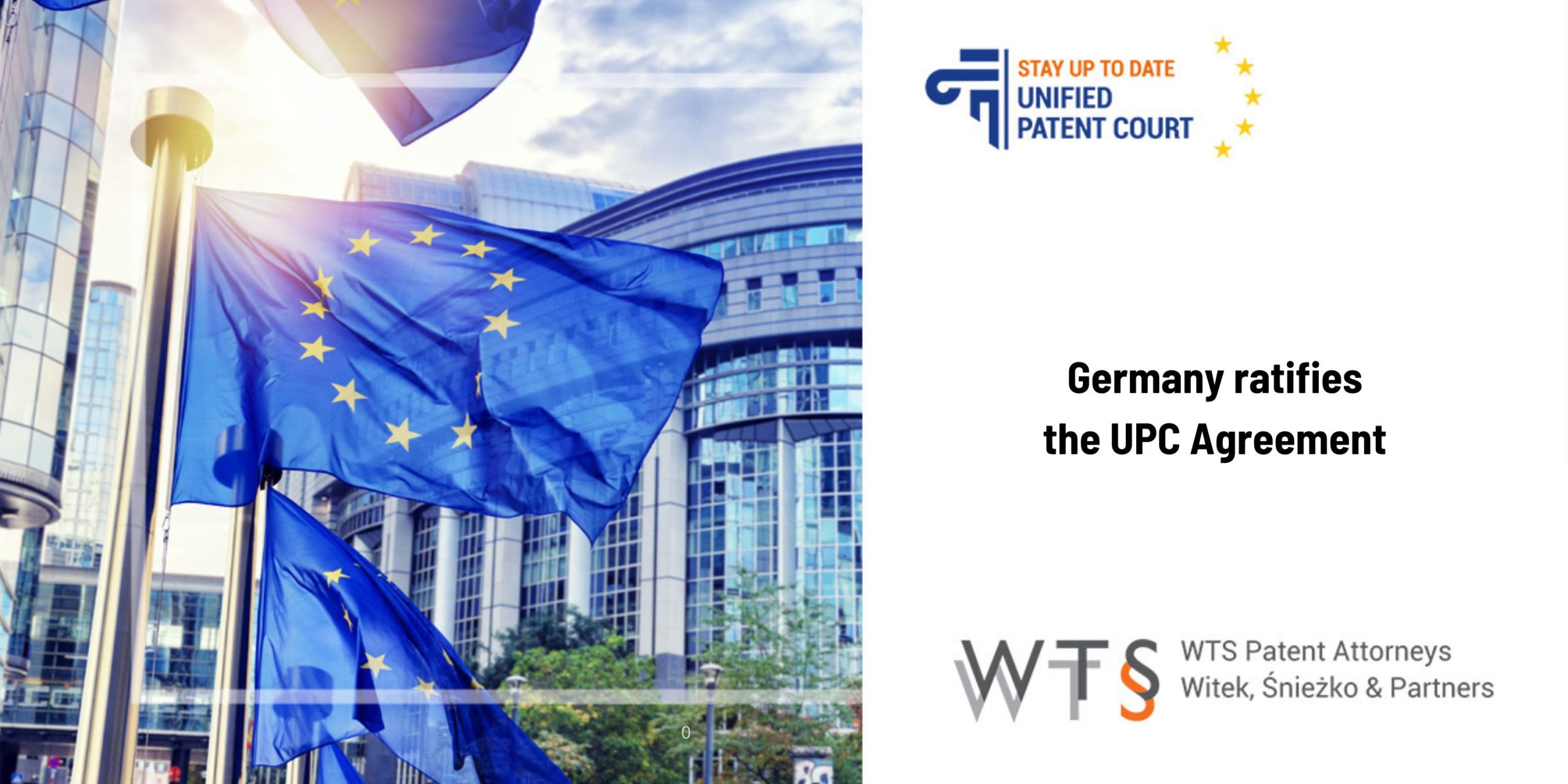 On our website as well as on our social media profiles you will find numerous publications analyzing the upcoming groundbreaking changes in the area of the protection of industrial property in the EU. 
We invite you especially to take a look at our recent article on the opt-out.
We also encourage you to visit our Blog where you will find other helpful resources concerning the UPC — articles covering such subjects as, e.g., the eligible professional representatives before the Court and the protective letter.