The Springtime Celebration of the 20th Anniversary of Our Company
On the 10th of June the springtime celebration of the 20th anniversary of WTS Patent Attorneys took place.
The ceremony was held at Platinum Palace Hotel in Wroclaw. It began with a luncheon that was the first opportunity for the teams of employees from three offices (Wroclaw, Warsaw, and Munich) to reunite after the period of the pandemic.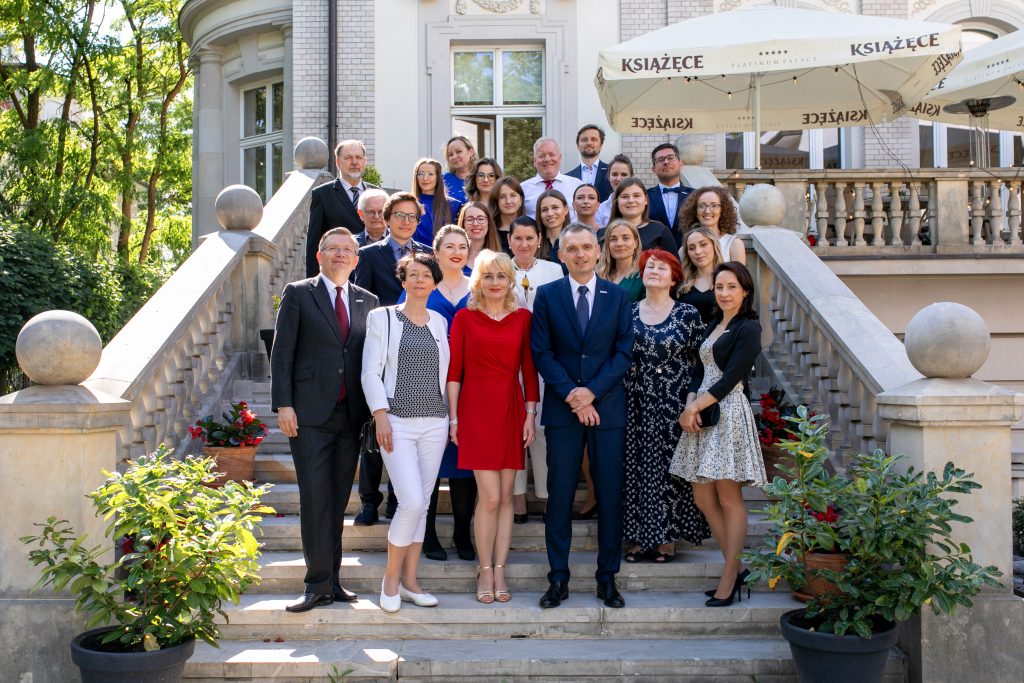 Next, we connected online with friendly patent law firms from such remote places as New Zealand and Brazil who also celebrated their anniversaries this year. In a pleasant atmosphere, we chatted about the experiences related to running a company in the area of IP protection. With our camera, we took our guests on a tour beyond the conference room and showed them around the interior of the hotel to make them feel physically present with us.
The subsequent part of the evening was the formal banquet in a renovated palace section of the hotel. The musical setting was provided by an exquisite jazz trio. We were honored that so many friends and clients of our company had responded to our invitation. Thank you so much for your presence!
When at 9 PM, a sumptuous cake was served, the steers of the ceremony were handed over to a DJ who played the greatest hits of the last decade. The lively rhythms could not have been resisted and soon we all found ourselves on the dance floor.
We will cherish the memories of this evening for the years to come. The feeling of companionship and pride in the company's achievements was shared by all the members of our team. Kind wishes and warm words from our guests have offered us plenty of motivation to keep growing and raising the bar. It has been two decades already but we are just getting started 🙂
We invite you to take a look at the video and the photo gallery available below.