WTS at the jubilee edition of the Central European BioForum
On 25 and 26 May, a jubilee 20th edition of Central European BioForum, a biotechnological expo, took place in Warsaw. The event was the first opportunity for the Polish professionals in the biotech field to meet after the long break caused by the pandemic. The delegation of our firm was also present there.
The participants could get to know Polish and foreign inventors, entrepreneurs, representatives of academic entities, governmental institutions, and investment funds specializing in the field of Life Science. Discussion panels and presentations of biotech firms concerned a broad spectrum of fascinating subjects.
We would like to thank the organizers for their great effort put into such a successful reactivation of BioForum and we wish them that the expo continues to develop so dynamically in the years to come!
Special gratulations should be addressed to Doctor Magdalena Kulczycka, the director of Central European BioForum. Magda, we keep our fingers crossed for the successes of upcoming editions!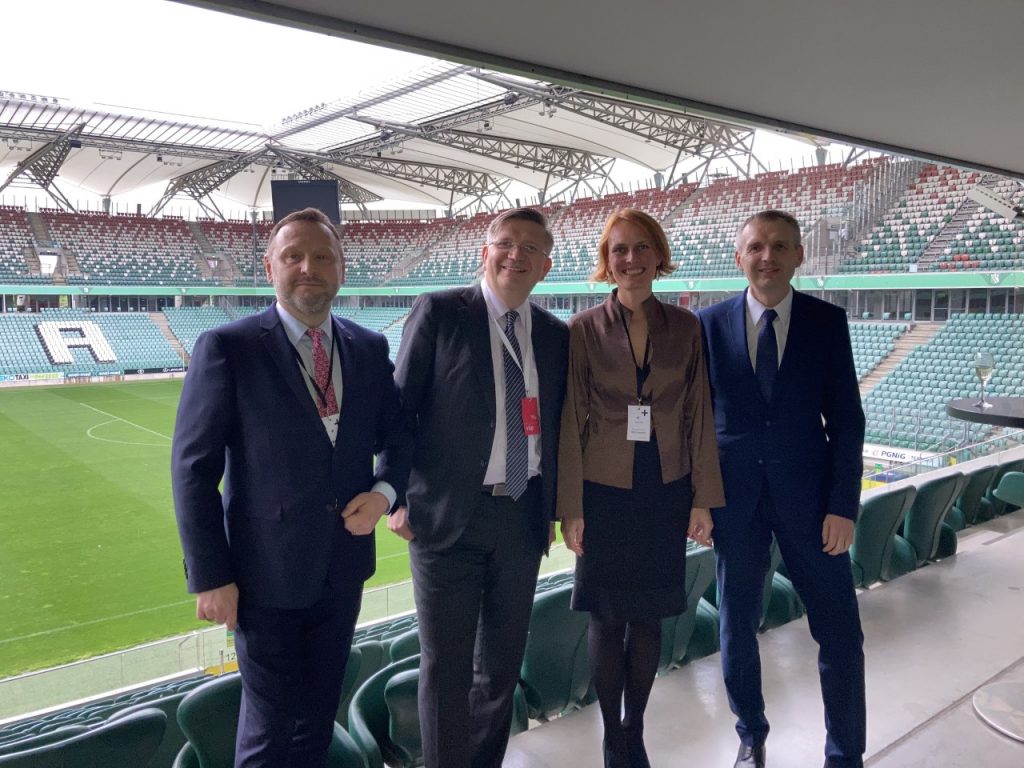 In the picture (from left):
Mr. Robert Mikulski, the president of the Union of Biotech Firms BioForum
Mr. Rafał Witek
Ms. Magdalena Kulczycka, PhD, the director of the Central European BioForum
Mr. Andrzej Witek